Professional Experience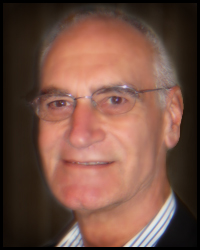 Mark was Director of Business Development for Shepherd Intelligent Systems from start-up through Series A funding. He is an entrepreneur mentor and a business plan competition judge, as well as a member of several Boards.
Prior to establishing Barton Consulting Services, Mark held a variety of corporate staff and operating positions. After starting his career at Ford Motor Company in product development and product planning, Mark transitioned to the automotive supply base, focused on electronics products. As Director of Product Planning for Bendix Electronics, he implemented their first product planning process. After Bendix's acquisition by Siemens, Mark was Director, Business Planning for two newly formed divisions during their start-up. Subsequently, he was responsible for strategic planning for the global automotive business. He then became Director of Sales, Marketing and Planning for the automotive electronics division of United Technologies Automotive. During this period he had direct responsibility for sales to GM and Chrysler as well as marketing and strategic planning for the entire division. After UTA was acquired by Lear Corporation, he was promoted to vice president Marketing and Business Development for the electrical/electronics division. In this position he developed marketing materials and strategic plans as well as evaluated and executed strategic partnerships with outside companies. This work led him to join Lear's mergers and acquisitions group as Vice President, Business Development. He acquired extensive experience in all aspects of corporate transactions, including acquisition target identification and screening, valuation, due diligence, contract negotiation, closing, and post-acquisition integration. He was also responsible for corporate oversight of more than 30 international joint ventures, including managing the creation and start-up of several joint venture businesses. He served on the board of directors of seven different JV's, including with Japanese and Korean partners.
Education
Mark received a BS in aeronautical engineering from Purdue University and an MS in mechanical engineering from the University of Michigan. He also holds an MBA from Harvard Business School. Mark is Green Belt certified.